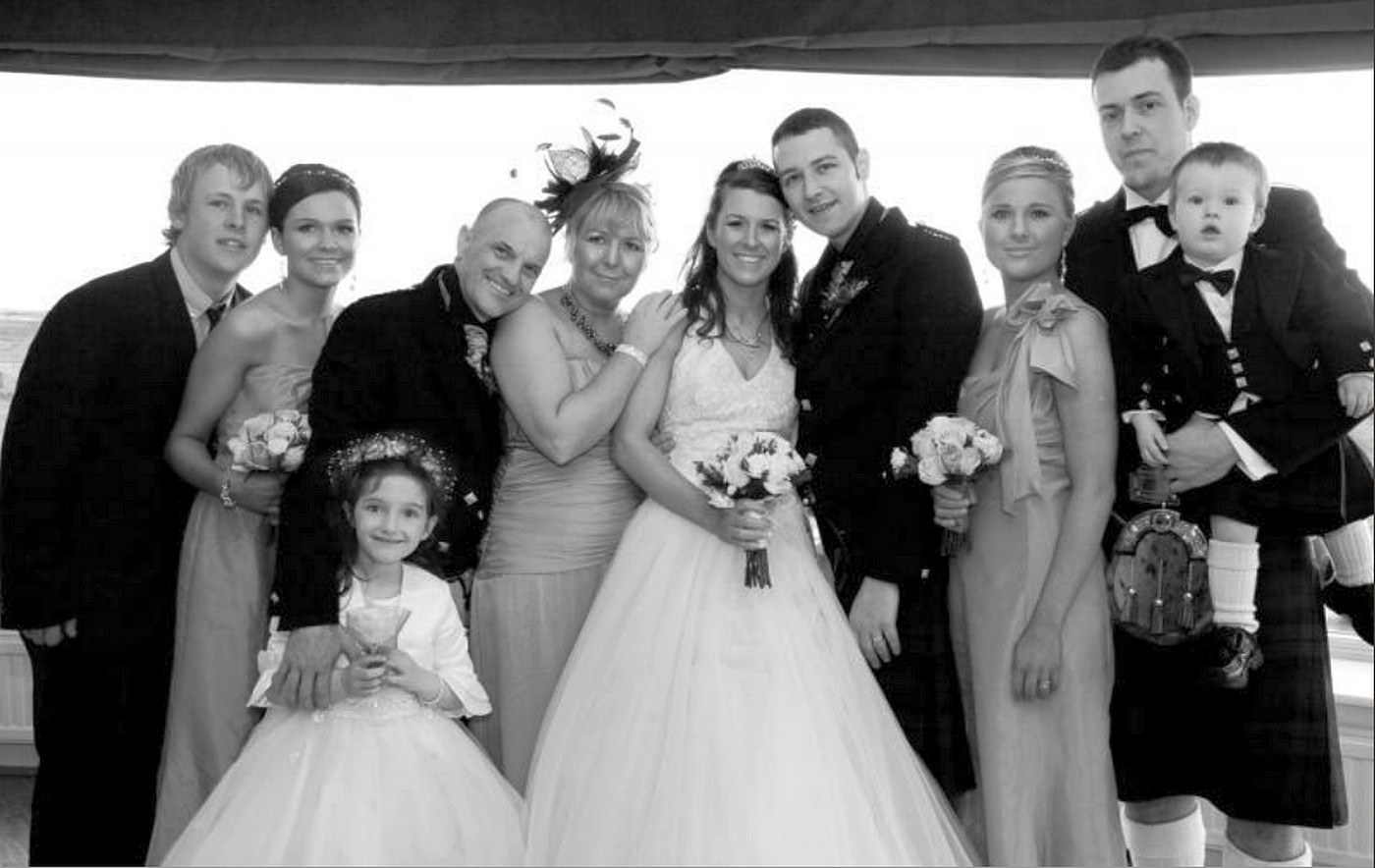 If you are at all keen on photography (and since you are reading this then I have to expect that you are) then at some point in your life you will almost certainly be asked to undertake the role of wedding photographer for a friend or family member. This is particularly likely if you share your hobby with those around you. Over time you become known as the guy with the "good" camera, or maybe if you are very lucky, "that chap that takes nice photos". Eventually someone will plan to get married and, because they want to keep the costs down, they'll ask you to do the wedding photography. They will have looked at the professional optionand quickly decided that the bloke with the good camera at work who takes nice photos can do just as good a job; after all his photo of that baby lamb was just so adorable.
The job will be offered to you as a chance to practice your skills and to improveyour portfolio. You may even be offered a meal at the wedding and perhaps even a small fee. And the truth is, that for most of us keen amateurs, that is exactly what we want –a chance to play at being professional, to put our skills to some actual use as opposed to simply making images for the joy and love of it. The kudos that comes with being asked renders the request almost impossible to decline. The ego takes over and you willingly accept your first wedding.
It's only a little while later that the reality of what you have agreed to sets in. You will be taking the official photographs on the couple's big day. It won't be repeatable and not only are the couple themselves relying on you to produce the goods but so are their families. Don't panic. You have to understand one thing from the start. Wedding photography is not really about photography –it is all about organisation and planning. Don't get me wrong, you must know how to work your camera, understand how the quality and quantity of lightaffects the image and of course you must have an eye for a good composition. But you wouldn't be at this point if those things weren't true... would you?
So the first thing you need to do is establish what the expectations of the bride & groom are. Actually you should have done this beforeyou accept the job –remember that for next time. It's important you talk to both of them together, you'll probably find that the bride has more definite ideas about what she wants than the groom but it is still a good idea to hear what they both have to say.
For my first proper wedding I invited Melanie & Mark over to my house. In this case it was my wife who knew Melanie from work and it was she who suggested that I do the photography for them. The meeting was very comfortable and it was obvious, having seen my web site and my printed portfolio, that Melanie was confident in my ability to do the job. The remit was to get some shots of the groom & best man getting ready and then to pop around the corner to the Melanie's parent's house where she would be getting ready with the bridesmaids. After that it was off to the ancient Dundonald Castle for the ceremony and onto a local hotel for the reception. I duly noted all of this information together with the planned times for each part of the day. I also asked them to provide me with a list of "must have" photographs for the group formals which would be my check list on the day.
Initially I had offered to put all of the pictures from the day on a DVD with a selection of the best ones post processed and ready for printing. They loved the idea but as neither of them had much idea about home printing they requested that I also make up an album for them. This worried be a little because I knew already just how much time and effort doing an album would take and I didn't really want to start adding to the agreed price. This is where I think you have to be a bit more hard-nosed and demand a fair compensation for your work. Unfortunately,when you are dealing with friendsand family that isn't as easy as it sounds. Anyway, in this case I filed it under "gaining experience" and left it at that.
I was familiar with the castle but I wanted a chance to visit it again with them to understand more about the arrangements for the day. So I arranged to meet them there the following weekend. It was a great opportunity to get to know them a bit better and importantly to take a few photos of them together and discuss further the style of the shots they would like. It also let me gauge just how much direction they would be willing to take when it came to posing.
Image by Clive Watkins